It all started when...
Peter bought the van in 2006, fulfilling his childhood dream of having his very own "Mystery Machine." We had been dating for about four months at that point when Shruthi moved to Chicago for college and the thought of a long distance relationship was pretty daunting. Not knowing an alternator from a water pump, Peter had no idea what he was in for but thought "Why not get a vehicle I can sleep in for those long drives to Chicago?"
And with that, we introduce what we affectionately, and ironically, call The Blitzkrieg (Blitz, for short). She's a 1987 Volkswagen Vanagon GL Westfalia and, despite her namesake, is anything but swift and fierce. Cruising to Chicago at 60 miles per hour will get you there, but not very fast.
Despite the slow drive, we kept up this long-term situation for five years. Yes, FIVE. The van allowed us to see each other every few months without spending tons of cash on airfare. It was the perfect setup and helped us through the ups and downs of a long distance relationship until Shruthi finally moved to Nashville to join Peter. The next year we got hitched and the van officially became the third wheel.
Although it seems weird to some people, the van has been a pretty important part of our story together and that's why we love it so much. It has taken us so many amazing places and has been with us through every major milestone of our relationship and is now enabling us to embark on our next big adventure: chasing our dreams of traveling the globe together.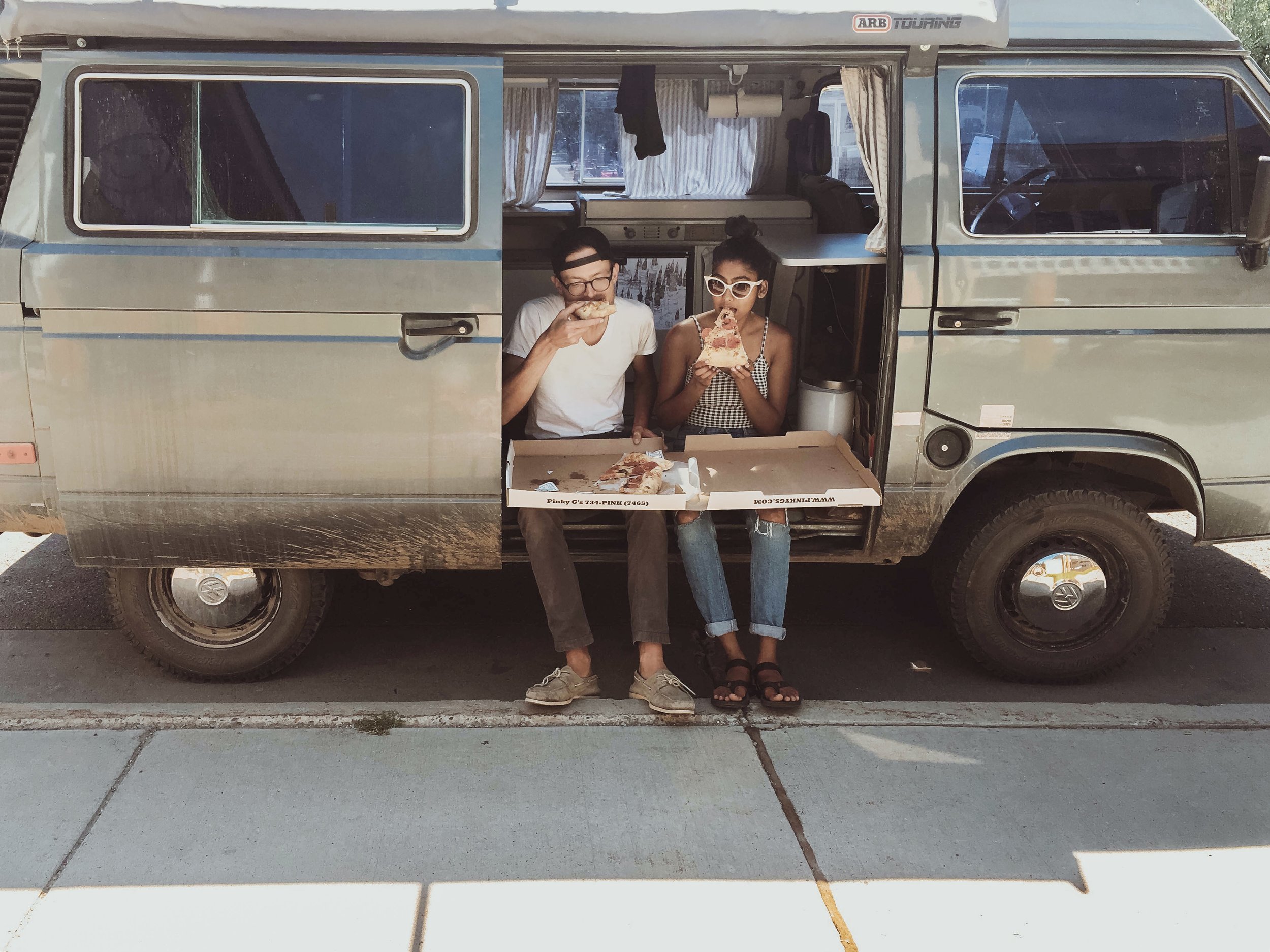 And no big journey comes without its fair share of planning and preparation, which means major upgrades to the van. The short list:
Vanistan 2.2L engine
Rebuilt Transmission by German Transaxle
GoWesty steel bumpers + swing-away tire carrier
Peloquin torque biasing differential
BF Goodrich AT KO2 tires + Mefro steel wheels
Countless other upgrades (yes, we replaced the fuel lines!)