about
US
Hi! We're Peter and Shruthi. On April 1st, 2016 we officially said 'goodbye' to Nashville, Tennessee and set out to explore North America while living and working in our 1987 Volkswagen Vanagon GL Westfalia. Our travels took us across and to the corners of the United States, on a jaunt into Canada and down to Mexico. We haven't quite gotten enough of the evenings spent under open, star-littered skies or the ever-changing views and experiences we've had.
It's time to take our adventures in a different direction to see what the amazing continent of South America has in store for us. The (very) broad goal is to ship our van from Miami, Florida to Cartagena, Colombia, drive the Pan-American Highway to the end, see how much we can deviate from the beaten path, and make plenty of new friends along the way. We're glad to have you following along as we figure it all out!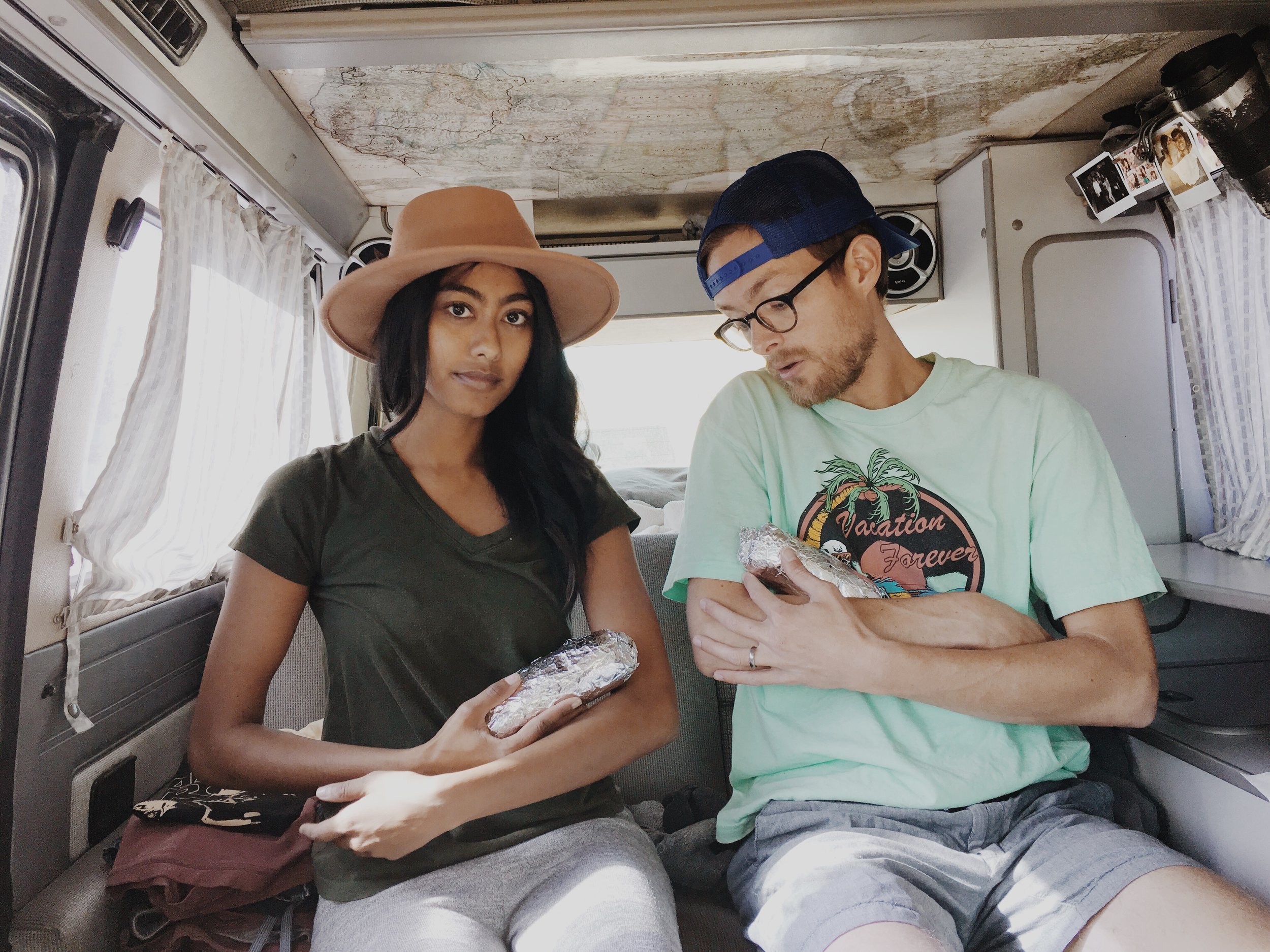 about
OUR VAN
The third member of our family is a 1987 Volkswagen Vanagon GL Westfalia ironically named 'The Blitzkrieg.' Lets be real: she's neither quick nor fierce, as her namesake suggests. The Blitz loves fresh air, dirt roads and a refreshing drink of gasoline. Peter first laid eyes on her via eBay in the summer of 2006 and it was love at first sight. Over the years, the van has been there through it all: our long distance relationship, engagement, wedding day and marital bliss.
Despite our humble beginnings, she gives us more quality time together than we've ever had.
follow our journey
WE'RE ON THE 'GRAM